Introduction by Croakey: The global Black Lives Matter movement and polarisation fueled by the novel coronavirus pandemic have heightened experiences of and awareness of racism in Australia and added momentum to the push for truth-telling and constitutional recognition, according to a biennial report published Monday.
Reconciliation Australia's Australian Reconciliation Barometer — a two-yearly research study of both Aboriginal and Torres Strait Islander and non-Indigenous attitudes to reconciliation — showed increasing prevalence of racial prejudice and perception of Australia as a racist country in 2020.
According to the findings, which were published Monday, 52 percent of Aboriginal and Torres Strait Islander people surveyed had experienced at least one form of racial prejudice in the last 6 months, compared with 43 percent two years ago, and 60 percent agreed that Australia was a racist country, up from 51 percent in 2018. Among non-Indigenous people this figure was also up, at 43 percent from 38 percent in 2018.
"In 2020 we have seen increasing political and social polarisation due to uncertainty and disruption from COVID-19," said Reconciliation Australia CEO Karen Mundine. "The heightened awareness and sentiments around the global and local Black Lives Matter movements have translated into our research, as would be expected."
Added Mundine:
Through the 2020 Barometer we hear many more people speaking up, speaking the truth, asking the hard questions, seeing the hard facts, and moving from a space of safe to brave on issues affecting Aboriginal and Torres Strait Islander peoples.

Our Barometer shows that community attitudes are well ahead of the political response to issues around self-determination, representation, treaty, and in understanding and learning about history. This provides a basis for demanding more of our political leaders."
The 2020 Barometer found overwhelming support for formal truth-telling (93 percent of Aboriginal and Torres Strait Islander people surveyed; 89 percent of the general community), a representative Indigenous body (91 percent and 86 percent) and protection for such a body within the Constitution (88 percent and 81 percent).
There was also a majority sentiment that more needed to be done by governments to close the gap in areas including health (73 percent of Aboriginal and Torres Strait Islander people surveyed; 60 percent of the general community), justice (71 percent and 62 percent) and employment (64 percent and 57 percent). There are both full and summary versions of the report available.
Mundine said the research underscored that "change doesn't happen without governments, parliaments, corporate and civil society, and the broader community playing their part."
It comes amid an historic decision in Victoria to return rights to the waters of the Mitchell River to the traditional owners, the Gunaikurnai People.
This is an important precedent, not only in Victoria, but across Australia, where Aboriginal and Torres Strait Islander peoples never ceded rights to water and remain woefully shortchanged, write Troy McDonald and Erin O'Donnell. This piece originally appeared in The Conversation.
---
Troy McDonald and Erin O'Donnell write:
For the first time in Victoria's history, the state government has handed back water to traditional owners, giving them rights to a river system they have managed sustainably for thousands of years.
The two billion litres of water returned to the Gunaikurnai Land and Waters Aboriginal Corporation (GLaWAC) this month means traditional owners can now determine how and where water is used for cultural, environmental or economic purposes.
The decision recognises that water rights are crucial for Indigenous people to restore customs, protect their culture, become economically independent and heal Country.
The hand-back to Gunaikurnai people is the crucial first step in a bigger, statewide process of recognising Indigenous people's deep connection to water. It also serves as an example to the rest of Australia, where Indigenous rights to water are grossly inadequate.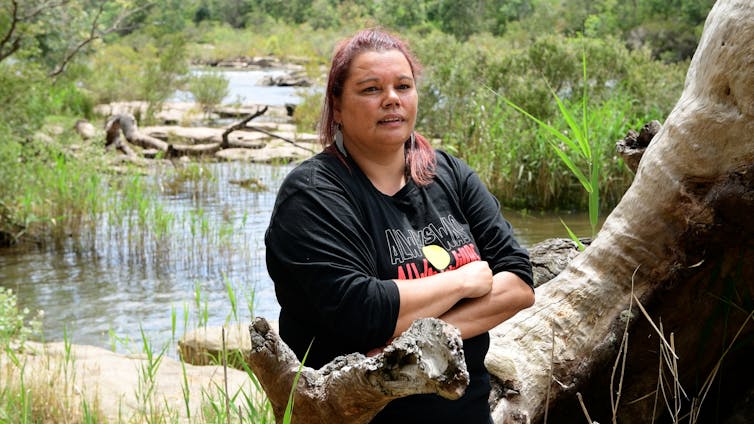 Water's rightful home
Gunaikurnai people hold native title over much of Gippsland, from the mountains to the sea.
The water hand-back comes ten years since this native title was secured, and since Gunaikurnai people entered into the state's first Traditional Owner Settlement Agreement with the government. Under this agreement, GLaWAC is a joint manager, with Parks Victoria, of ten parks and reserves in Gippsland, including the Mitchell River National Park.
Victorian water minister Lisa Neville said the hand-back was a key milestone in her government's 2016 Aboriginal Water Policy. That plan aims to:
recognise Aboriginal values and objectives of water
include Aboriginal values and traditional ecological knowledge in water planning
support Aboriginal access to water for economic development
build capacity to increase Aboriginal participation in water management.
GLaWAC engages closely with government agencies that control how water is shared and used and these partnerships are highly valued. But it is only through owning water that traditional owners can really control how water is used to care for Country and for people.
For the moment, the water will be staying in the river. Its use will be decided after discussions between GLaWAC and Gunaikurnai community members.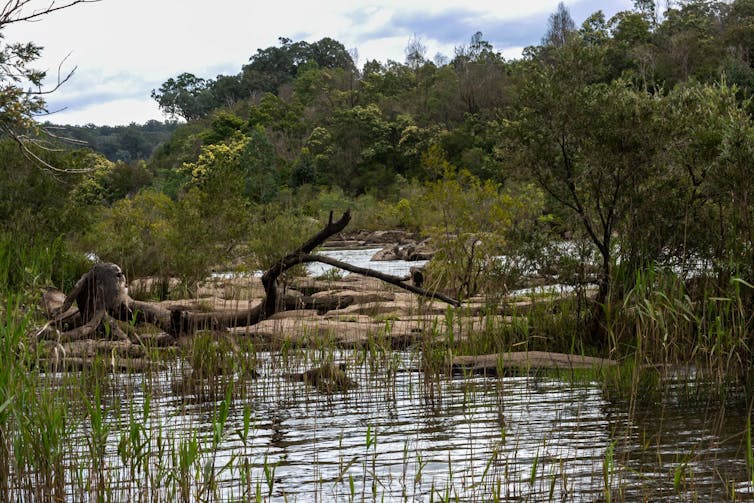 Barriers to water ownership
In 2016, the Victorian government committed A$5 million to a plan to increase Aboriginal access to water rights, including funding for traditional owners to develop feasibility plans to support water-based businesses.
There are significant barriers to reallocating water to Victoria's traditional owners. Water is expensive to buy, hold and use. Annual fees and charges can easily run to tens of thousands of dollars a year in some locations.
Using water to care for Country supports well-being, the environment and other water uses, including tourism and recreation. But, unlike using water for irrigation, there may not be any direct economic return from a water hand-back. This means water recovery for traditional owners must include ways to cover fees and charges.
Victoria's water entitlement framework is also consumption-based – it is designed for water to be taken out of rivers, not left in. This can make it hard for traditional owners to leave water in the river for the benefit of the environment. So water entitlements and rules should be changed to reflect how traditional owners want to manage water.
Lastly, many traditional owners lack access to land where they can use the water. Or they may wish to use water in areas that, under natural conditions, would be watered when rivers flood, but which are now disconnected from the waterway. To help overcome this, traditional owners should be given access to Crown land, including joint management of parks. GLaWAC's partnership agreements are a good example of how this might happen in future.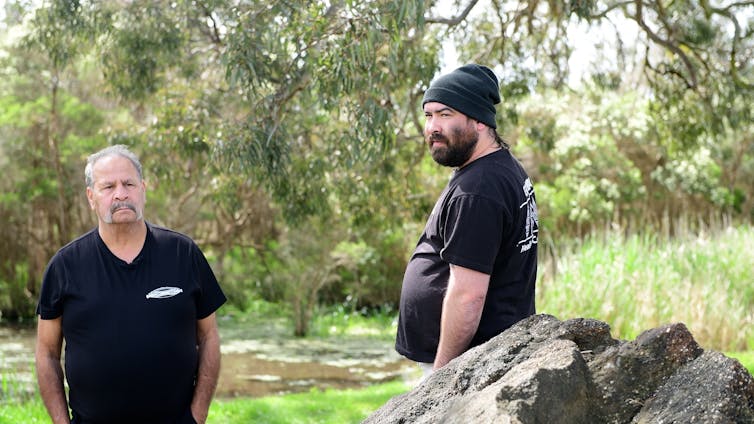 Change is possible
While significant barriers to water access remain, this hand-back shows how real water outcomes for traditional owners can be achieved when there is political will and ministerial support.
The water is part of six billion litres on the Mitchell River identified as unallocated, meaning no-one yet has rights over it. The remaining four billion litres will be made available on the open market, for use by irrigators or other industries. It can be extracted only during the colder months from July 1 to October 31.
The extraction and use of the water by Gunaikurnai people will be linked to specific locations, and the licence is up for renewal every 15 years. GLaWAC will work with state agency Southern Rural Water to ensure that the licence conditions match the water plans of traditional owners.
This step is crucial. There have been many instances in other states where traditional owners have obtained water, but been unable to use it due to barriers on how it can be used, and annual fees and charges.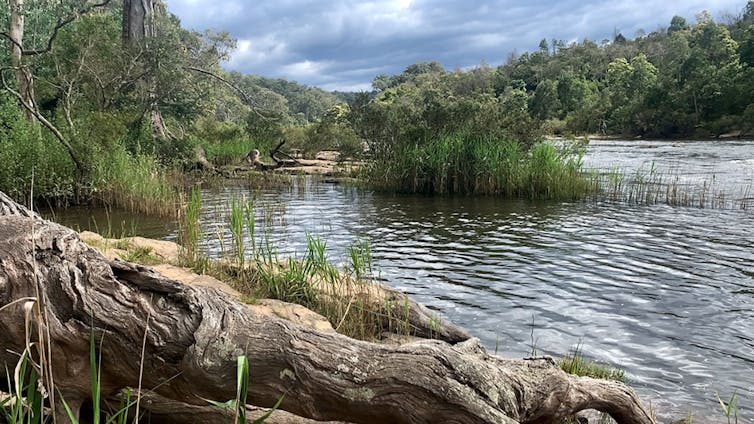 Overcoming a history of injustice
Traditional owners across Australia never ceded their rights to water. Yet Aboriginal people own less than 1% of the nation's water rights. Righting this wrong is the "unfinished business" of national water reform.
Even when political commitments are made, there has been little progress. For example, in 2018 the federal government committed A$40 million to acquire water rights for Aboriginal people in the Murray-Darling Basin, but no purchase of water rights has yet occurred.
This woeful and unjust situation is also reflected in Victoria. Before the Gunaikurnai hand-back, only a tiny handful of Aboriginal-owned organisations and one traditional owner, Taungurung, owned water rights in Victoria, and the volumes were small. In these cases, water recovery was not a formal hand-back from the state, and included a donation from a farmer.
Across Australia, Aboriginal people are watching the Victorian water reform process with great interest. The water returned to Gunaikurnai people builds momentum, and increases pressure on governments across Australia to take water justice seriously.

Troy McDonald is Chairman of Gunaikurnai Land and Waters Aboriginal Corporation, Indigenous Knowledge
Erin O'Donnell, is an Early Career Academic Fellow, Centre for Resources, Energy and Environment Law, University of Melbourne
This article is republished from The Conversation under a Creative Commons license. Read the original article.