PHAA - Vote for Public Health - prevention and tobacco control
Curtin Climate and Health Forum
Vote For Public Health - Centre for Disease Control & Prevention - 2022 Federal Election Campaign
Vote For Public Health - Healthy democracy and public policy making - 2022 Federal Election Campaign
Close the Gap Campaign Report 2022 Launch
On the ground: Murwillumbah Floods 2022 \\ Climate Council
Panel Discussion: What does the latest IPCC Report mean for our health?
Voices of Change: Climate change is about the people | United Nations #COP27
Brett Holmes, Secretary of NSW Nurses & Midwives' Association on a better, healthier future
The BBC is something that belongs to all of us. #ThisIsOurBBC
Heat Health - Effects of Extreme Heat (English) - Victorian Government
Professor Randall Mindy, played by Leonardo DiCaprio, in the popular Netflix film, 'Don't look up', which satirises media and government failures to respond to catastrophic threats.
Paul Kelly, How to Make Gravy (2021 version)
Professor Nick Talley, from OzSAGE
Scrub Choir Plus - What a Wonderful World/ Stand by Me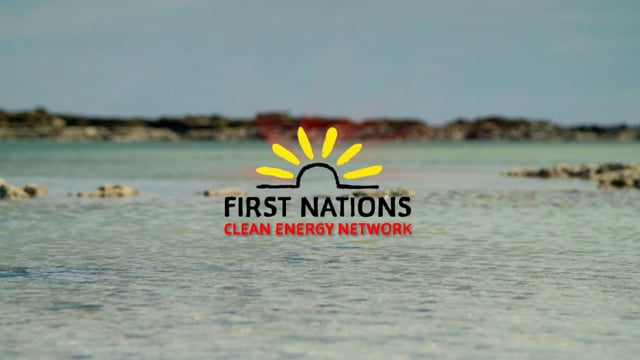 Welcome to the First Nations Clean Energy Network
Homecoming - Indonesian Indigenous Youth Return to the Community
Speaking at COP26, an emotional Mary Robinson, Chair of @TheElders and former President of Ireland, urges leaders to act. "We are literally talking about having a safe future."
A youth climate activist from Kenya, Elizabeth Wathuti, tells World Leaders Summit of COP26 at Glasgow to "open up your hearts"
COP26 Opening of the Conference: India Logan-Riley – @IndiMiro
Dr Barri Phatarfod is a Sydney GP and the Founder and President of Doctors for Refugees.
Professor Lesley Hughes asks: Climate change: how worried should we be? - AIHI Webinar
Ed Yong: COVID Long-Haulers Are Fighting for Their Future
Lisa Mumbin OAM, Chair of the Jawoyn Association Aboriginal Corporation, along with staff of the Jawoyn Association, speak out for "Get The Jab". This film was produced by the Northern Land Council's NLC-TV YouTube channel and the Aboriginal Medical Services Alliance of the NT
Family create supermarket at home for 87-year-old grandmother with dementia #210PCC
This video announces the creation of the Office Climate Change and Health Equity within the United States Department of Health & Human Services.
Dr Naheed Dosani on palliative care, the social determinants of health, homelessness and health
Looking after our mental health in response to climate change: with Dr Anna Seth
Get vaccinated, stay home, stay safe | A message from ACON during the lockdown
Performance of a Lifetime is a collaborative project developed by the Melbourne Symphony Orchestra, with performing arts and entertainment organisations from across Victoria that have come together to encourage the general public to give the pandemic its final curtain call and get vaccinated.
VCOSS campaign on COVID vaccination: Back to the Good Things
Emergency international summit on uk's 'freedom day'
Toe-tapping COVID-19 vaccination campaign from the NHS
Finding Our Heart - A story about the Uluru Statement for young Australians
Australian Mayors invite all local governments to join them in leading climate action
SCATTERED PEOPLE TRAILER - The story of Iranian asylum seekers Mas and Saha and how they found the Scattered People - a group of musicians who found them.
'Heal Country' announced as the theme for NAIDOC 2021 - NITV
Professor James Ward – How do COVID-19 vaccines work?
Covering Climate Now – Talking Shop: Solutions Journalism
Get your shot, Steady Pom Pi Pi
Supporting the health of Muslim patients during Ramadan
Dr Mike Ryan Covid 19 is a wake up call to how we live our lives Trócaire Romero Award
Sustainable Healthcare - Together Towards Zero
Get the Croakey website iPhone icon
Professor Tom Calma AO talks about why we need the added protection of vaccines for COVID-19
SE013 PMAC/BMJ Special Collection - COVID 19 Advancing towards an equitable and healthy world
Dewayne Everettsmith & Kartanya Maynard sing at Invasion Day rally - nipaluna Hobart, January 2021
Michigan Nurse Lori Marie Key Sings 'Amazing Grace' At Covid Nationwide Memorial | NBC News
Australia, it's time to be ambitious \\ Climate Council
The Lancet Countdown on Health and Climate Change: 2020 report
Shame Dan Murphy's! AMSANT's CEO John Paterson
Land, water and fire: the science of a continuous culture
Medical Mums Sing in Solidarity - Hallelujah
LIVE from #UNGA side event on infodemic management with @DrTedros
How to have more accessible online meetings
Let your project find strength in numbers... with crowdsourcing!
Australia's Annual Overdose Report 2020
Africa Kicks Out Wild Poliovirus, August 2020
2020 bush-fires and COVID-19: what does it mean for our respiratory system?
Stay safe, stay home during the coronavirus pandemic – We can do this, together
We are the Elders of tomorrow – National Aboriginal and Torres Strait Islander Children's Day 2020
Why Peace, Why Now from The Peace Studio
"Before I put my mask on, I'm going to have clean hands."
Life And Health Re-imagined - Week Four - Opening remarks from Prof Sir Michael Marmot
Karl Briscoe, CEO of the National Aboriginal and Torres Strait Islander Health Worker Association
Public sector broadcasting and trust in dangerous times
#HEALTH FOR ALL#Film4Health
20 Years On: Crossing Bridges for Reconciliation | Walking Together | ABC Australia
The Australian Government Health Response | Health Minister Greg Hunt
Doctors' prescription for healthy solutions: community, investment, renewables
THANK YOU covid19 Public Health response
Inequality in a Pandemic | Joseph Stiglitz & Wayne Swan
WHO says it acted 'quickly and decisively' on new coronavirus
Coronavirus: They tell us it's a great leveller... it's not | Emily Maitlis | @BBC Newsnight - BBC
A message to those affected by cancer during the COVID-19 pandemic | Cancer Council
Controlling Coronavirus in Australian with WHO Expert Dr Bruce Aylward
Australian bushfires are a seminal moment in the history of climate action: Christiana Figueres
Prof Raina MacIntyre – Novel coronavirus COVID-19: update of current evidence & epidemic trajectory
PM Lee Hsien Loong on the COVID-19 situation in Singapore on 8 February 2020
The Wuhan Corona Virus: Have the lessons learned from SARS helped? - Jan. 30, 2020
Dance circle at invasion day rally, nipaluna/Hobart #InvasionDay2020
Greta and George, the best short video of 2019
Chris Bowen calls for climate change and health to be a National Health Priority Area
BBC on Australian bush fires
Treatment overload: Lifting the burden of too much healthcare
2019 Grace Groom Memorial Oration - Dr Stephen King - Full oration
The 2019 John Deeble Lecture and Panel Discussion
The Lancet Countdown on Health and Climate Change: 2019 report
[ARCHIVED VIDEO] Mental Health Draft Report
Aboriginal man Bruce Shillingsworth talking on ABC's Q&A program about water and drought
A mental health #CroakeyGO for Melbourne's north west – #NavigatingHealth
CCNow UNSG António Guterres Interview, 09.19.19 (ENGLISH)
Calling Adults Everywhere to Action #ClimateStrike
Webinar: Covering Climate Now – New Opportunities to Showcase Climate Reporting
Blaming President Donald Trump Is Too Easy: This Is Us. | Deadline | MSNBC
What is our mental health #CroakeyGO?
Transformation Towards Planetary Health | Prof. Rockström & Prof. Jessica Fanzo | EAT Forum 2019
1. Change the Goal - 1/7 Doughnut Economics
Dr Kim Loo at the coalface of the climate crisis
National Reconciliation Week 2019 | Grounded in Truth: Walk Together with Courage
Pat Turner CEO NACCHO Congratulates newly elected PM Scott Morrison
Bill Nye Loses It Over Climate Change
The Race is On: Secrets and Solutions of Climate (2019)
Sustainable Health Review - Final Report
Meriba buay – ngalpan wakaythoemamay (We come together to share our thinking)
DEA STANDS WITH SCHOOL STRIKE 4 CLIMATE
Cultural Safety Framework for NSW Hospitals
The story behind #LockHospitals2019
EPISODE 1: ALL RISE | Mothers of Invention
Climate Change Explained In 5 Minutes Featuring Al Gore
PHA4: Health assembly calls for people's lives above profit
Safer Pharma | Pharmaceuticals in the environment
NATSIHWA Scope of Practice
Dr Julia Anaf and Dr Matt Fisher from Flinders University discuss their McDonald's consumer study
#RiseForClimate Live Coverage Tips
Githabul Next Generation - 'Looking Out For Country'
Better health for all: a policy conversation with The Hon Catherine King MP